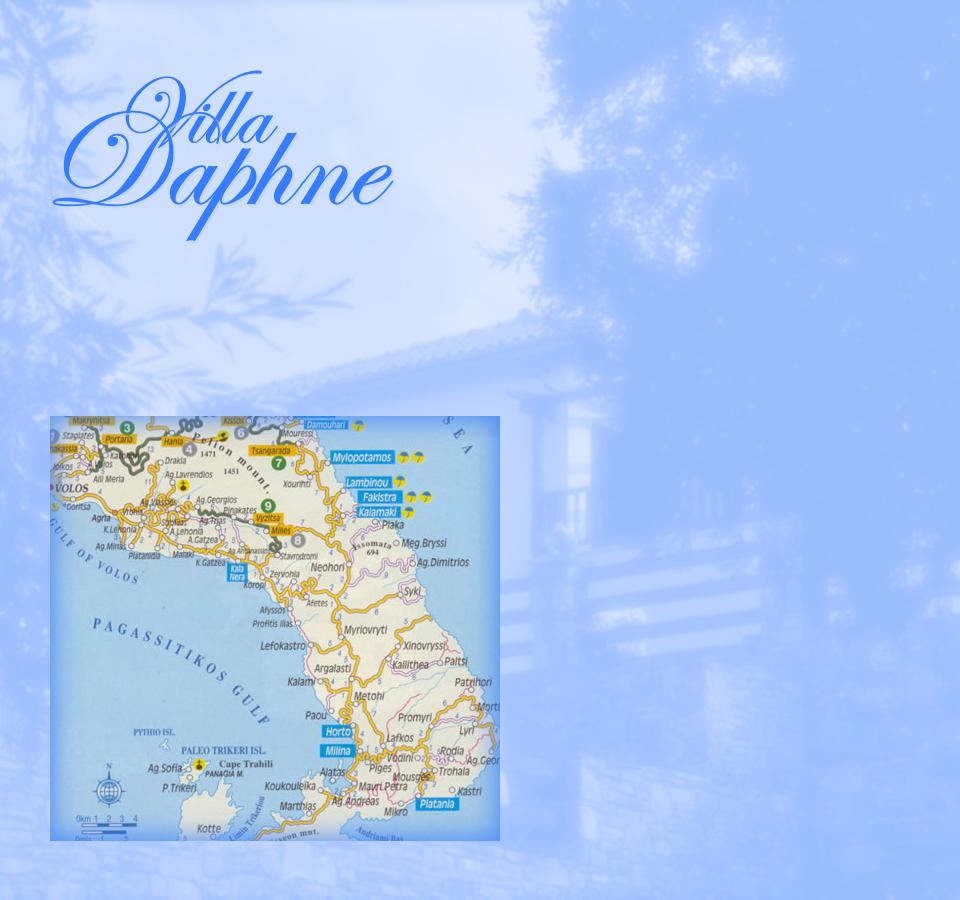 MHTE 0726K10000401201
For availability, prices and booking
go to Simply Owners
email: rdkwall@aol.com
or tel: 00447785326999 (UK)
/ 0030 6940599241 (Greece)
Nearest airport is Volos - Nea Anchialos National Airport, which operates between mid-May - Mid-October. Thessaloniki International airport is 284 km and Athens International Airport is 386 km. It is also possible to fly to Skiathos Airport and travel by water taxi over to Platania on the southern side of the peninsula.
There is an excellent and regular bus service from both Thessaloniki and Athens into Volos, which is run by KTEL.
If you are hiring a car, whether you are travelling from Volos, Athens or Thessaloniki airports, you will come through Volos. The map on the left shows Volos in the top left corner with the road which you will follow running along the left of the peninsula.
For details directions by car from Thessaloniki and Athens airports, please go to Directions.