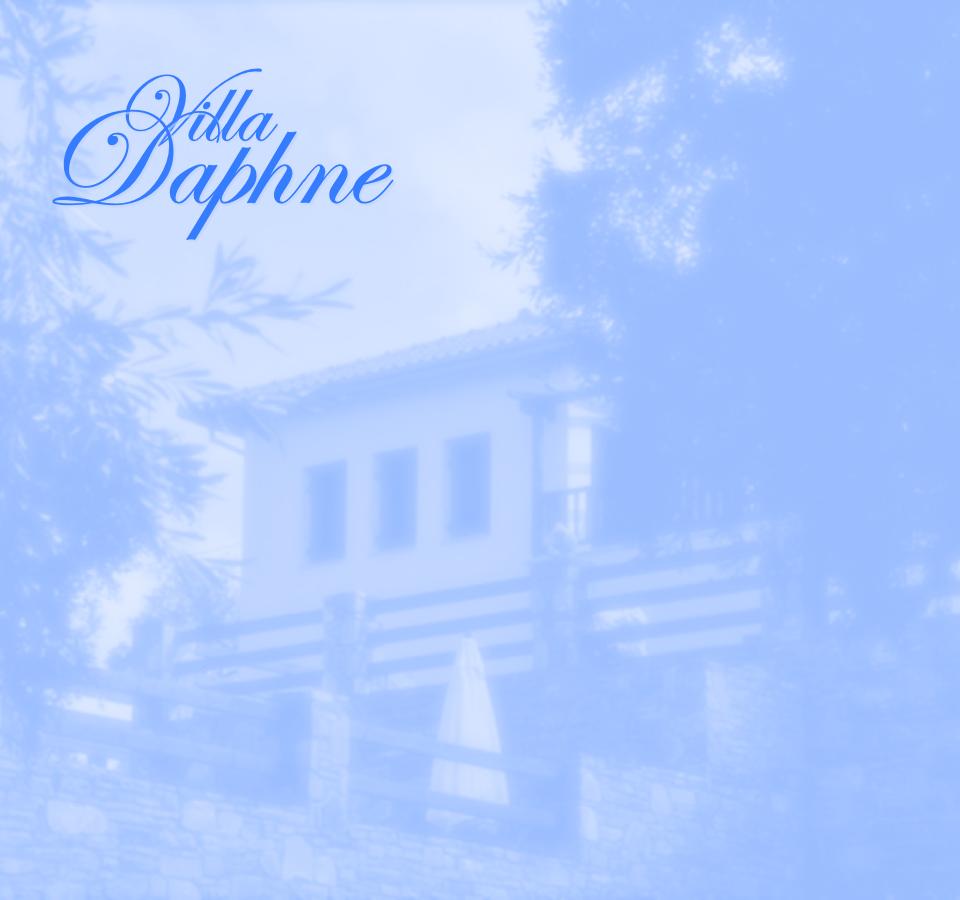 MHTE 0726K10000401201
For availability, prices and booking
go to Simply Owners
email: rdkwall@aol.com
or tel: 00447785326999 (UK)
/ 0030 6940599241 (Greece)
Nestled among two acres of ancient olive groves, Villa Daphne has views to die for. Look out across the Pagasitikos Gulf from any of its balconies or terraces - you will never grow tired of the wonderful panorama. Tastefully furnished to a very high standard, every creature comfort and more has been provided - from the luxury kitchen to the individually appointed bedrooms.
Peaceful and secluded but not inaccessible, the villa really is a haven for families or groups wishing to experience a unique time away in Pelion. This area of Greece seems to have been overlooked by mass tourism and the Greeks themselves rate this area as number one on their list of destinations. Small, empty beaches, wondeful food and warm Greek hospitality will make you wonder why you hadn't found this place sooner - and you will surely return. Villa Daphne is the perfect base from which to discover all around this beautiful, unspoilt area has to offer.
After a long, hot day slide into the pool, fix an ice cold G 'n' T and listen to that ... silence. Perfect!!